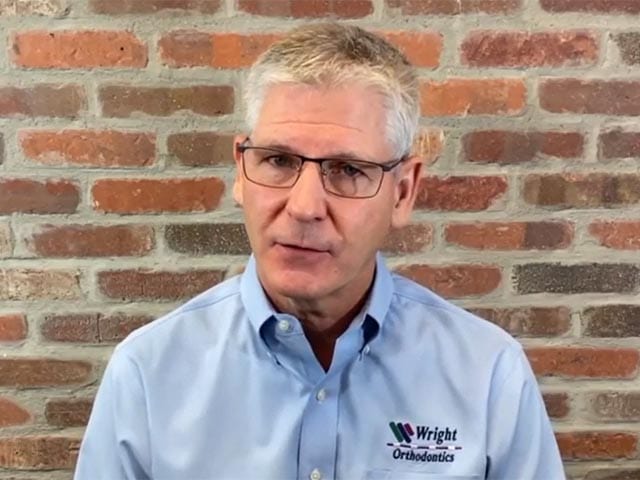 Dr. Wright Brings Smiles to Life With Invisalign®
Not all clear aligners are created equal – and not all doctors can give you a big, beautiful, healthy smile with this treatment option! Dr. Wright is one of Batavia's top certified Invisalign® providers. His innovative approach to clear aligner treatment can save you time and give you the gorgeous smile you've always wanted up to 50% faster than traditional braces!
Invisalign® clear aligners are comfortable and easily removable and since they are nearly invisible, most people won't even notice that you are wearing them. Adults and teens alike are seeing exceptional results with Dr. Wright and Invisalign® – and you can too!
Schedule your free in-office or virtual Wright-At-Home consultation today to learn more about this amazing appliance and how Dr. Wright can help you achieve your dream smile.
A New Smile with Invisalign® in Four Easy Steps
At Wright Orthodontics, we understand that your time is valuable. That's why Dr. Wright has created an innovative four-step Invisalign® treatment process that is designed to be as efficient and convenient as possible. Not only can he give you the smile you've always wanted in less time than traditional braces, but our cutting edge Wright Trac technology means that you spend less time in our office and more time enjoying your life! We offer treatment for children, teens & adults!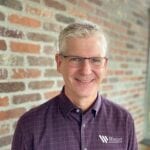 Schedule Your
Free Appointment
Dr. Wright will evaluate your teeth to see if Invisalign® is right for you. We'll even take a 3D scan of your actual teeth and show you what your smile will look like at the end of your treatment!
Personalized Invisalign®
Treatment Plan
No cookie cutter shortcuts here! Dr. Wright will customize a unique, personalized Invisalign® treatment plan that will give you the healthy, beautiful smile you've always dreamed of.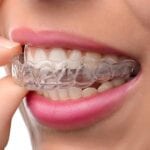 Wear Your Invisalign®
Clear Aligners
Wear your Invisalign® clear aligners as directed. Over time you will notice changes in the alignment of your teeth and in just a few months you will have a straighter, healthier smile!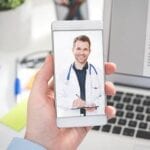 Save Time With
Wright Trac
Wright Trac's virtual technology saves you time by allowing some of your orthodontic appointments to take place in the comfort and convenience of your own home.
Everything You Need to Know About Invisalign® Clear Aligners
If you've dreamed of having a straight, healthy, beautiful smile but aren't loving the idea of having a mouthful of metal brackets and wires, then Invisalign® could be the solution you've been looking for.
During your initial consultation, Dr. Wright will answer any questions you have about your treatment. In the meantime, we have compiled a list of some of the most commonly asked questions that patients have about Invisalign®.
If you have any questions or need to contact us before your scheduled appointment, you can email us or call us at (630) 208-1200.
Choose Your New Patient Experience
Schedule your no-obligation free virtual or in-office exam and smile assessment today!