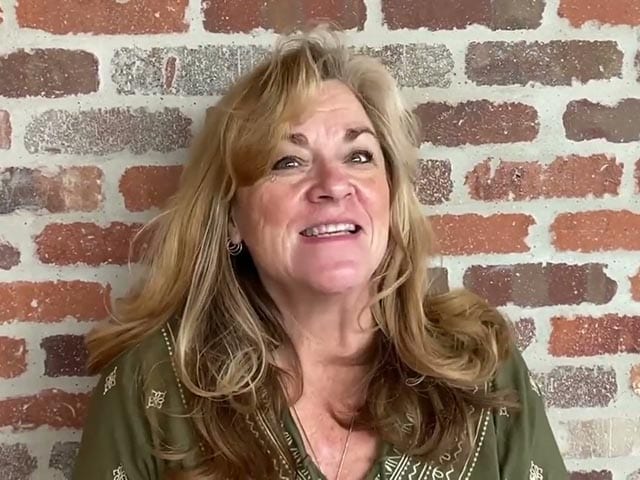 In Dr. Wright's Hands, Invisalign® for Adults Creates Amazing Smiles!
Do you dream of having a gorgeous smile but wonder if you're "too late" for orthodontics? At Wright Orthodontics, there's no such thing! Whether you've had previous orthodontic treatment that didn't last or have needed to deal with an overbite, underbite, uneven spacing, or a host of other reasons, you're never too old to improve your smile.
Invisalign® clear aligners are soft, flexible, and comfortable to wear. While these amazing aligners are practically invisible and easily removable they're also quick to clean! If you want the absolute best results out of your Invisalign treatment, the orthodontist you choose makes a huge difference between good results and amazing results.  Dr. Wright's expertise enables him to deliver fantastic results with treatment times that are as much as 50% faster than traditional braces!
If you're in the Batavia area and want to find out if Invisalign® for Adults is right for you, request your free new patient consultation today.
Say Goodbye to Messy, Goopy Impressions and Hello to the Wright Smile Scanner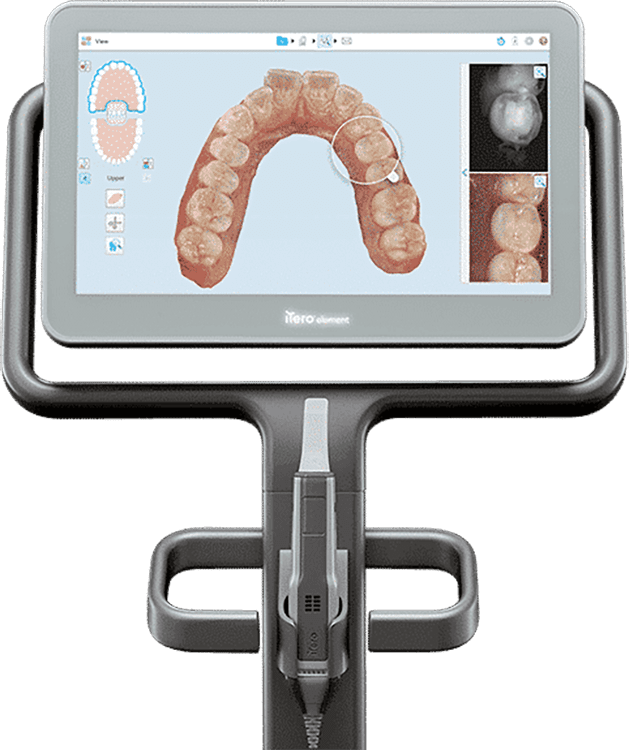 From start to finish, we want you to have the best clinical and patient experience possible which is why we offer our Wright Smile 3D scan. Gone are the days of uncomfortable dental trays and cold, gooey impression putty. Wright Smile 3D uses cutting edge imaging technology that enables us to make a complete 3D rendering of your smile in just a few minutes and with more precision than traditional impressions. Best of all, we will be able to show you what your ACTUAL SMILE will look like after treatment!
Our patients love Wright Smile 3D and we can't wait to show it to you!
Choose Your New Patient Experience
Schedule your no-obligation free virtual or in-office exam and smile assessment today!
Invisalign® for Adults & Wright Trac: Get a Great Smile With Fewer Office Appointments
We understand that your time is valuable. Between work, family, and all of the other things that make up your busy life, you don't have time to worry about brackets and rubber bands. Well, we have good news! Dr. Wright is a top provider for Invisalign® in the Batavia, IL area so you don't have to worry about distracting treatments that interfere with your schedule. Through Dr. Wright's skill and expertise, his patients are learning just how life-changing a beautiful, healthy smile can be – and you will too!
Don't forget to ask us about our Wright Trac virtual monitoring system. Wright Trac allows us to monitor your Invisalign® treatment remotely and from the comfort of your own home or office. That means less office appointments for you and more time to enjoy your life. Getting the smile of your dreams has never been easier or more convenient.
Find out if Invisalign® is right for you. Schedule your free new patient consultation and let's get started on your journey to a healthier smile together.